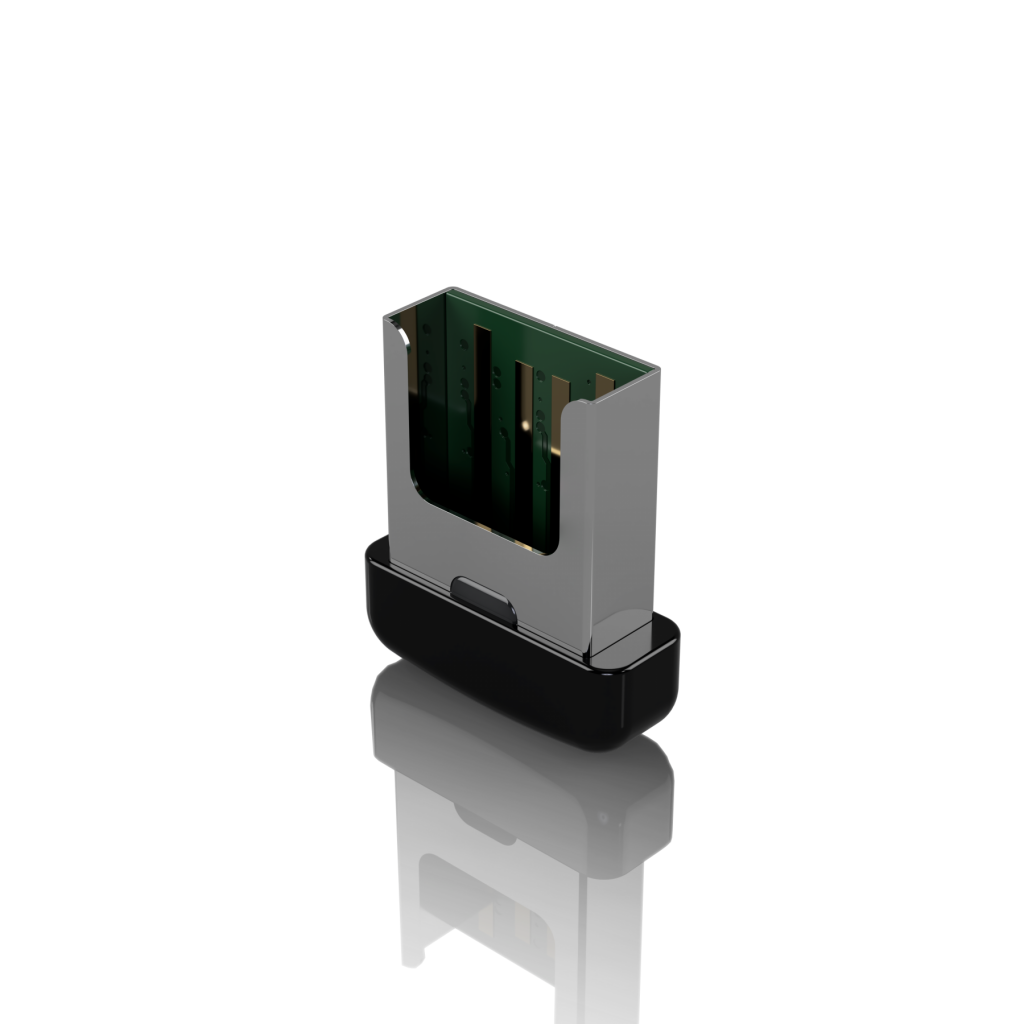 Transform computers and printers for mobile access in seconds
The SABRE USB marries convenience, high-security authentication, and information protection into a simple tap of a smart device on your computer or printer. Designed to work with what you already have such as Active Directory, Windows Hello, Linux, Citrix, Virtual Desktops, MacOS and other environments, the upgrade from traditional authentication to virtual credentials with the SABRE USB is easy.
Secure, simple and convenient logical access
There is no configuration or additional set up required on the USB once it is plugged into the device. Administrators simply need to register the USB sensor to an Identity System in the Credential Manager and installation of the SABRE is complete.
01
Locate the USB port
Find any spare USB port on your computer or printer to plug the SABRE USB into.
02
Plug in the SABRE USB
Press the SABRE USB into place. The operating system will recognize the USB as a CCID compliant smart card reader.
03
Ready to go!
The SABRE USB can now be registered in the Safetrust Credential Manager for use within the organization.
A Conversation with Jason Hart of Safetrust | Inside Access Control
In this episode of Inside Access Control, sponsored by the Security Industry Association, Lee Odess sits down with Jason Hart, Founder of Safetrust
Listen to the podcast