Article originally posted via Security Informed.com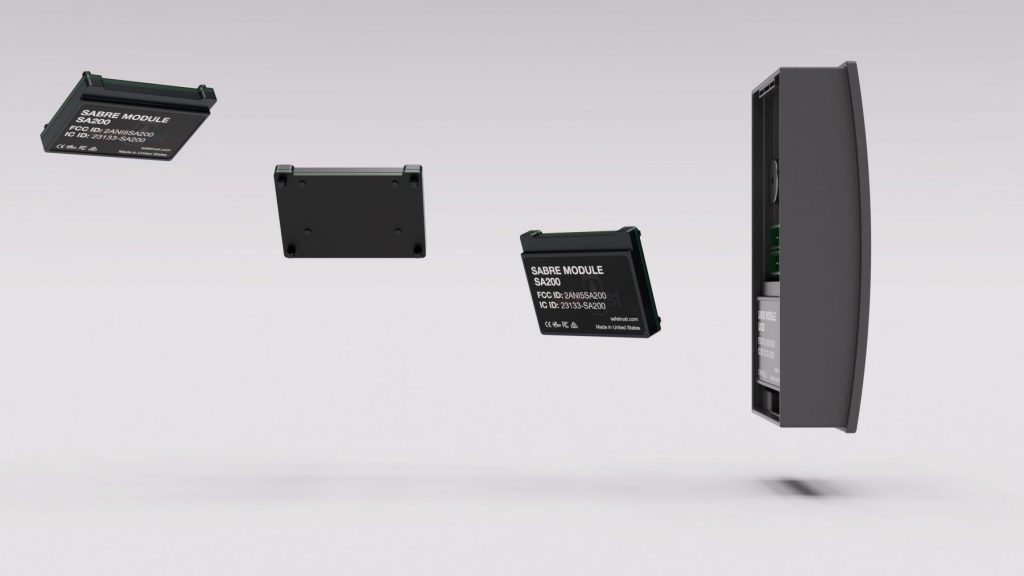 Safetrust was one of the manufacturers listed in a recent HID Global "customer advisory" warning that the lifetime warranty would be voided on HID readers and other products (e.g., credentials, etc.) when used in conjunction with third-party devices. We asked Brooke Grigsby, Director of Marketing for Safetrust, to provide an additional viewpoint on the issue.
Q: What third-party Safetrust product is HID referring to in their customer advisory, and is it FCC approved?
Grigsby: The Safetrust SABRE Module is an FCC-approved plug-in that was independently developed to upgrade HID iCLASS® readers with WiFi, DESFire and Bluetooth capabilities. FCC and CE certification means that an independent certified laboratory tested the Safetrust Module to ensure that it does not interfere with other electronic products and that it meets health, safety, and environmental protection standards. Any complaints about radio interference would customarily be reported to a regulatory body (e.g., the FCC).
Q: What are some of the benefits customers get by deploying a third-party plug-in, such as the Safetrust Module?
A: The Safetrust Module adds features to existing readers such as customer-owned DESFire EV3 support, mobile credentials, contact tracing, and WiFi configuration management — eliminating the need to revisit the readers onsite. Additionally, customers do not need to rip and replace their installed readers to obtain features not found in later-generation readers.
Q: How can support issues be addressed in case a reader's lifetime warranty is voided?
A: Safetrust announced in February 2020 that, if an issue occurs while using a Safetrust product, the company would honor a like-for-like warranty replacement of the affected reader, including if a lifetime warranty were voided. The industry is evolving, and customers request upgradability, interoperability, and choice — the Safetrust solution's strengths.
Q: How does Safetrust help to promote customer choice?
A: Customers want a path that gets them to secured DESFire EV3 and mobile credentials, but they don't want to be locked into one vendor. Customers prefer to take advantage of their existing infrastructure if they can. The Safetrust Module achieves both; upgrade what you have with the latest industry features to manage your devices and open up the secure credential choices so that the customer can choose which supplies and in what form factors best suit them.
Q: How does the Safetrust Module get its power, and could it impact reader performance?
A: The Safetrust Module has no impact on reader performance. Read ranges are unaffected and the Safetrust Module uses the 12V power from the panel like any other device and does not rely upon an HID reader's internal power supply. In fact, the Safetrust Module can even operate as a standalone device with a Wiegand, USB or OSDP cable.
---